Honest and Lovely! Iro-moji(Colored Calligraphy) "Su(Plain)" by an Artist
Hello, I'm a writer of KARAKURIJAPAN, Yonosuke! I'll introduce an iro-moji(colored calligraphy) work! We got another amazing work!
Who is Mr. Nishimoto?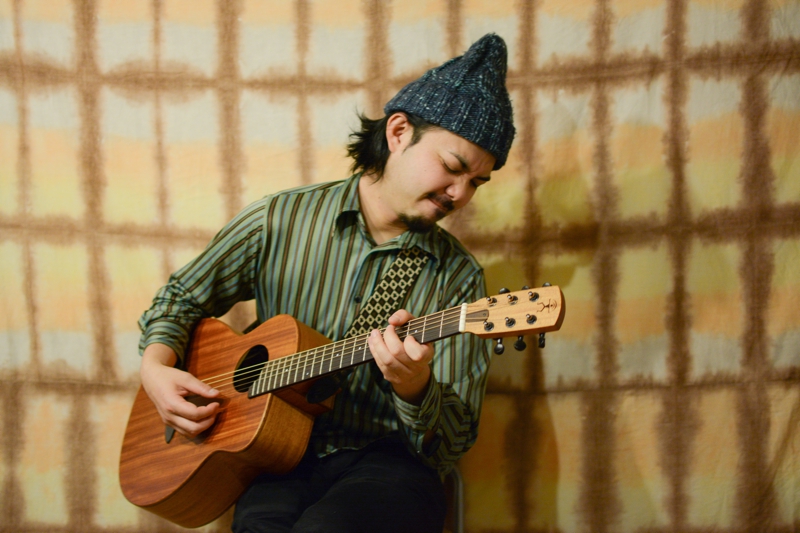 Source:http://www.suyo.info/chachacha.html
The person who wrote the iro-moji work was Mr. Nishimoto. He is familiar in KARAKURIJAPAN!
With our media, he writes various works as an instructor of iro-moji. And he has another title, which is a guitarist!
He lives with music and calligraphy, so is a very artist!
That's why he has exceptional sense. He has written many amazing works through KARAKURIJAPAN.
Then, we had him write the letter "su(plain)" at this time!
What did Mr. Nishimoto Think When he Wrote it?
What word does the letter "su" remind you? I thought of "suteki(lovely)" at first.
Then, what did he think when he wrote it?
There is a cafe named "sowa" in Minatogawa, Hyogo.


My acquaintance runs this cafe.


Using the letter "su" of sunao (honest), and "wa" of heiwa (peace),

it's called "sowa".


This cafe has natural atmosphere, and people can spend good time there.

Remembering that and hoping I can be more sunao (honest), I wrote this letter.
He wrote it thinking the word "sunao(honest)". Good word. It's like him. And I'm interested in the cafe sowa.

Then, I'll introduce how he wrote "su(plain)". How has the work become written with "sunao(honest)" image?
How Mr. Nishimoto wrote "su(plain)"
I'll explain how he wrote it, and you can see the details in the video! Please watch it!

▲First of all, he wrote the letter with water to make the base. Artistic letter! It's like atmospheric, and like… too amazing to express in my word!

▲Put more and more colors! It's different from usual in variety of colors. It has fewer colors even though he usually uses various colors in his works. That might be because of his image for "su".
▲You might have difficulty to see that he uses something like a dryer to let colors move to the end. What did he intend?
▲He put orange on upper part, and used the dryer again.
He completed the work with "SU".
Completion of "Su(Plain)" by Mr. Nishimoto
He wrote it thinking the word "sunao(honest)". It has strongly natural atmosphere.
He usually writes works with presence, but it looks different. It feels like clear.
Thanks to Mr. Nishimo for another amazing work!
You can see other iro-moji(colored calligraphy) works by Mr. Nishimoto through KARAKURIJAPAN. All of them are amazing, so please check them out!
>>Watch Other Works of Iro-moji(Colored Calligraphy)